Overview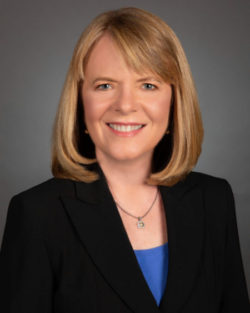 Kathy Thibodeaux is the founder and principal consultant for KM Thibodeaux Consulting LLC, a San Francisco Bay Area-based government & community relations, and organizational development & strategy company.
Kathy has an MBA from Stanford and more than two decades of executive-level experience in both the private and non-profit sectors, with particular expertise in local government & community relations and organizational strategy. After having worked as a senior executive in corporations and non-profits for over 20 years, she founded KMTC LLC in 2006.
Kathy is a strong leader and collaborator experienced in dealing with all kinds of people and situations. She is personally committed to making a positive difference for the organizations for which she works, and in the community at large. Every engagement is infused with the values of trust, open communication, and integrity. She brings a passion and drive to her work that not only sets her apart from others but also leads to focused and creative effort, accountability for outcomes, and most important: results.
Previous Experience
Vice President, Property Management, The Irvine Company Apartment Communities
Chief Executive Officer, Tri-County Apartment Association
Government Relations Director, Tri-County Apartment Association
Public Affairs Manager, Intel Corporation
Executive Director, Cupertino Chamber of Commerce
Education
MBA, Stanford University Graduate School of Business, 1990. Emphasis in real estate development and public management.
Bachelor of Arts in History, Occidental College, Los Angeles, 1983.
Selected Awards
Athena Award, Chamber of Commerce Mountain View, 2015. For professional excellence, community service, and assisting women in their attainment of professional and leadership skills.
Distinguished Volunteer Fundraiser, Association of Fundraising Professionals, Silicon Valley Chapter, 2013.
John W. Gardner Building Community Award, presented by Los Altos Community Foundation and Community School of Music and Arts, 2012.
Commitment to Excellence Award, Mountain View Whisman School District 2008 and 2009 (One of two recipients each year).
Recognized by San Jose Business Journal as one of the "Most Influential Women in Business" in Silicon Valley, 2003.
National Award of Excellence in Government Relations, American Society of Association Executives, 1997.
Award for Outstanding Personal Values, Kiwanis Club of Fullerton, 1979.
Personal
Kathy has served the community as a volunteer throughout her career. Currently she is Board Chair of the Mountain View Chamber of Commerce, a founder and member of the Executive Committee of Silicon Valley of Home (SV@Home), and a board member and past Board Chair for the Community School of Music and Arts in Mountain View, CA. She has also lectured in real estate development classed at San Jose State University. Kathy enjoys adventure travel, manages to squeeze in a workout almost every day, plays her flute in a community band, and sings world music in a community chorus. She has been married to husband Page since 1991 and they have two grown children.